The greatest football match is starting soon! Are you ready for the football fever?
I'm sure everyone is excited of the upcoming UEFA EURO 2016. The UEFA EURO 2016 will kick off with the opening match between France and Romania at 3am, 11 June 2016 (Malaysia Time). I'm really excited to know who will succeed Spain as champions. Looking forward to Euro 2016!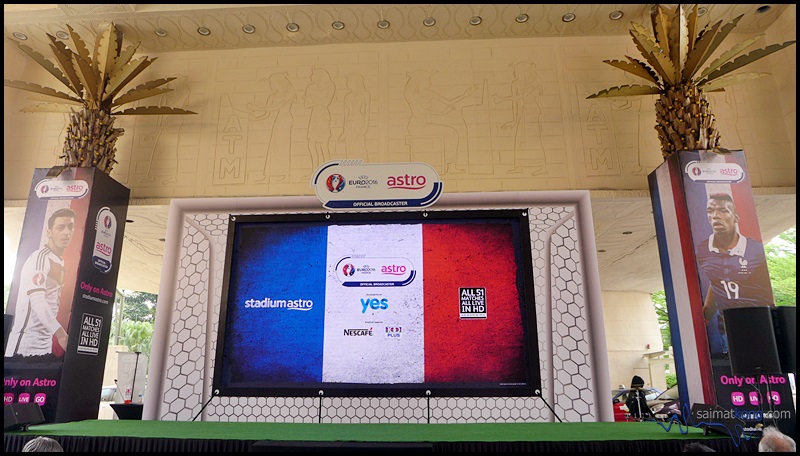 I was recently invited to attend the UEFA EURO 2016 Kick Off at Sunway Pyramid Shopping Mall.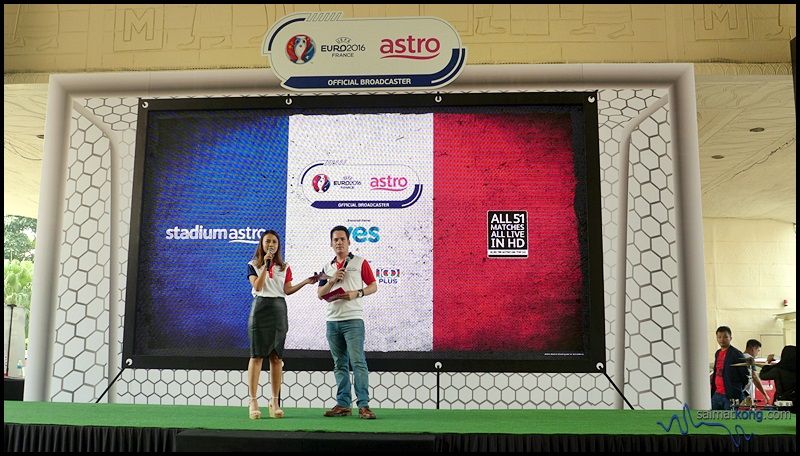 The event was hosted by Astro Supersport hosts Adam C and Reem Shahwa.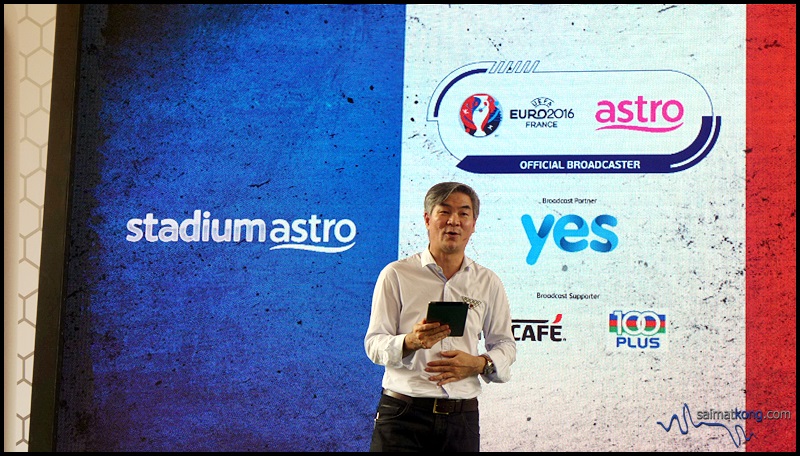 Henry Tan, Astro Chief Operating Officer said, "We understand sports fans and with them in mind, we are offering a comprehensive experience with all matches live in HD and across all screens complimented by stats and highlights across Astro, Astro on the Go and Stadium Astro. With each live event we aim to enhance our sports offering based on fans' feedback. The UEFA EURO 2016 is the football event of the year and Astro will deliver unmatched coverage, as 24 European nations battle for football supremacy."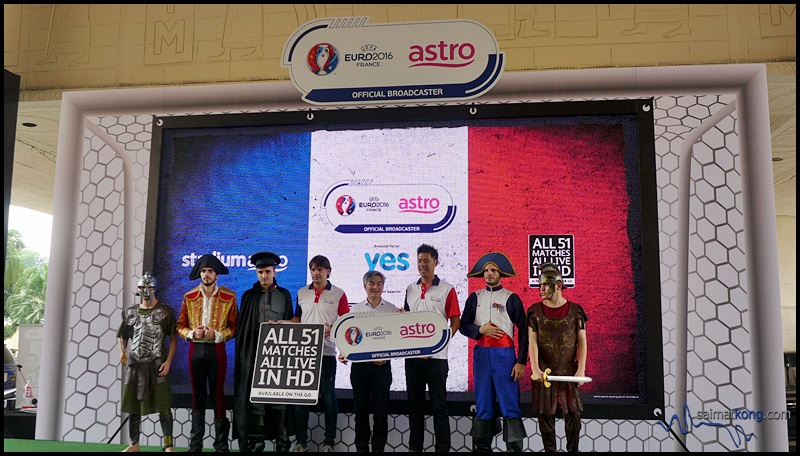 Present at the launch were former Spain international Fernando Morientes, Chief Operating Officer of Astro Henry Tan and Lee Choong Khay, Astro's Head of Sports Business.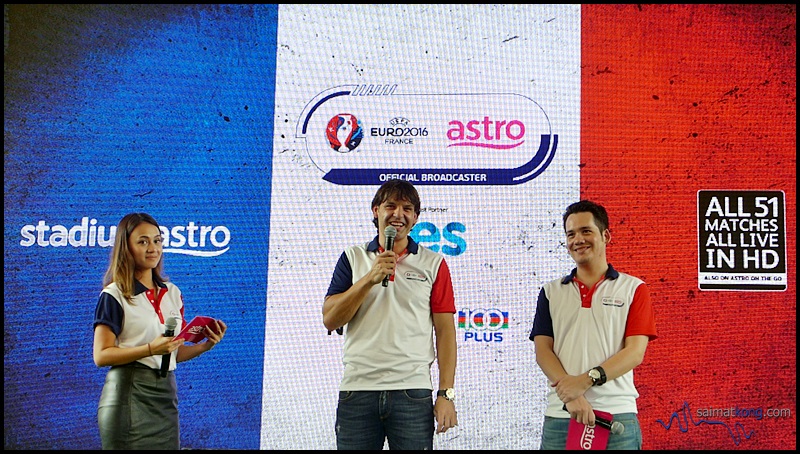 Banter session with former Spain International, Fernando Morientes. He shared a few thoughts with us on UEFA EURO 2016.
UEFA EURO 2016 Kick Off – Banter session with former Spain International, Fernando Morientes
Selfie with Fernando Morientes. He's a nice guy and coincidently we share the same dream final for Euro 2016 which is Germany vs Spain (World champion vs European champion). Great minds think alike eh? Hehehe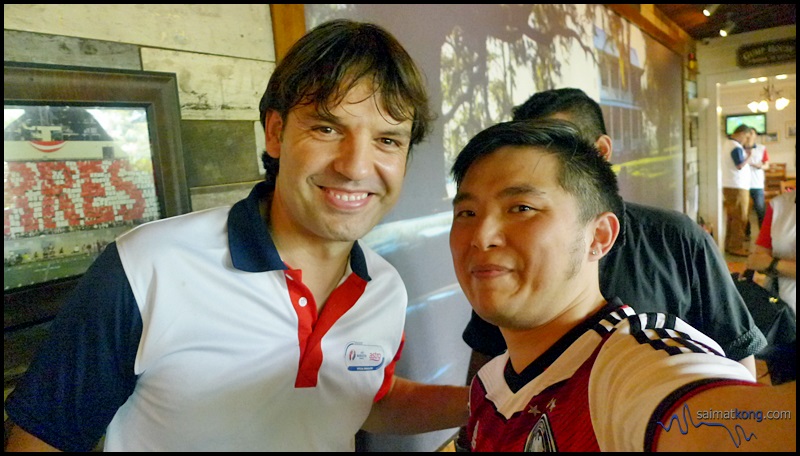 While it's my dream to watch UEFA EURO 2016 live in Paris , I've got to give it a pass because the costs (flights + hotels + match tickets) will be expensive & I've got no budget for that! And so, my plan is to watch all 51 matches LIVE in HD on Astro 🙂 Sounds like a good plan, right?
As the official and exclusive broadcaster of UEFA EURO 2016 in Malaysia, Astro offers all 51 matches Live in HD on Astro TV and Astro on the Go via two dedicated Astro SuperSport channels (HD: Channel 841 and 842 and SD: Channel 821 and 822).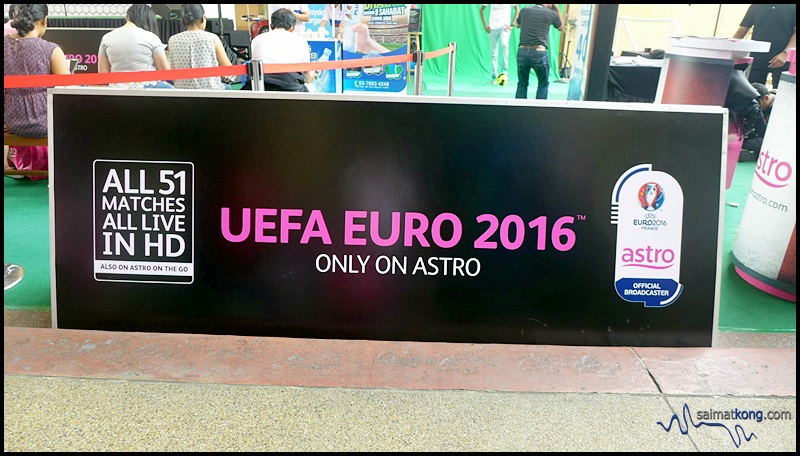 All existing Sports Pack subscribers will be getting a complimentary 'Sports Pass' for full coverage of UEFA EURO 2016 (all 51 matches Live in HD, highlights, exclusive content on TV and Astro on the Go). If you're not a Sports Pack customer yet, please hurry and subscribe to Sports Pack before 30 April 2016 to get the complimentary 'Sports Pass' to enjoy EURO 2016 and also a bonus to watch Rio Olympics 2016 in August.
It's now the best time to subscribe to the Sports Pack because from 1st May 2016 onwards, Astro and non-Astro customers will have to purchase the 'Sports Pass' at RM104.95 (inclusive of GST). If you're only interested to watch selected matches, Astro will be offering pay-per-view option at only Rm6 per match only on Astro on the Go!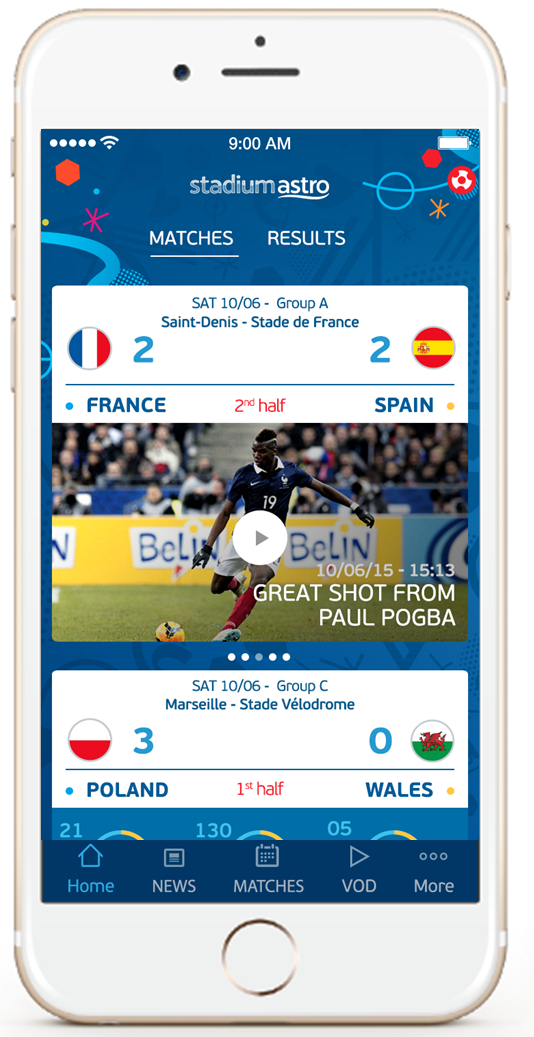 You can also download the Stadium Astro app which will enhance your UEFA EURO 2016 experience with multi-camera angle highlights, Video on Demand latest news, results and statistics.
Remember to visit www.stadiumastro.com for all the official match statistics, latest news and video highlights of all the UEFA EURO 2016 matches!
—
You can subscribe to
my blog, follow me on Facebook, follow Instagram, follow Twitter and Youtube for more updates!
—
Comments
comments