Have you heard of Similajau? Apa tu Similajau?
Haha you see it right! It's Similajau! Don't misunderstood k it's not a bad word or so. There's really such place! It's a National Park in Sarawak! I thought it's wonderful name so just go and check the place out but it's rather disappointed with the condition!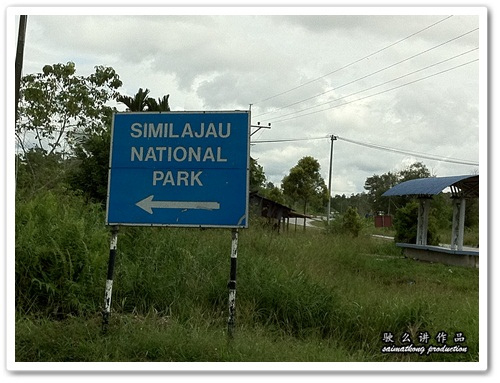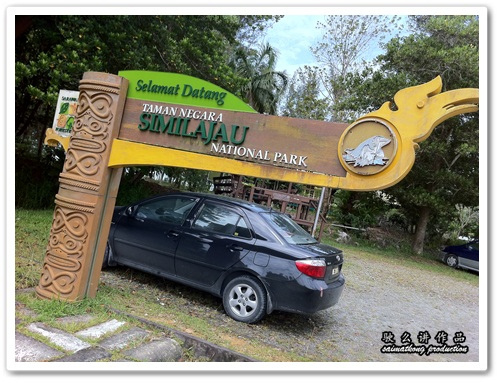 I have been there last year but the water is so dirty and nothing much to see the seriously! Check out the video on the sea!
Other than the dirty and sandy sea water, the place is actually very nice but I think not really well maintain so that make it a bit run down.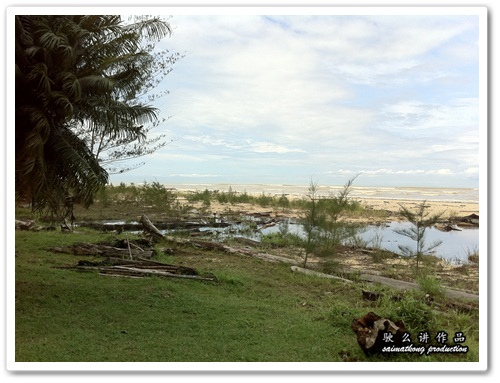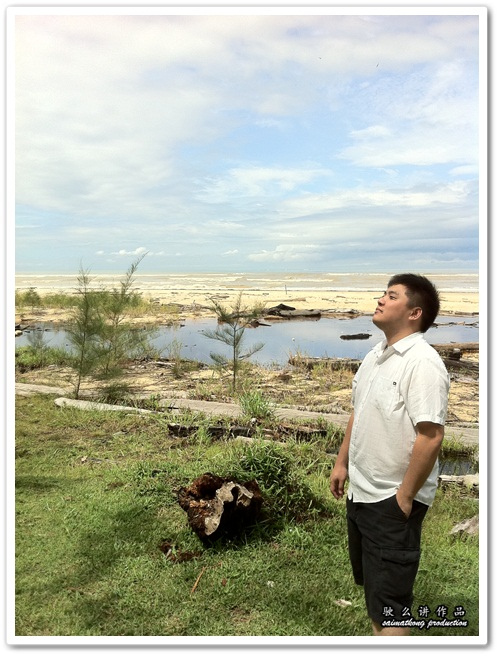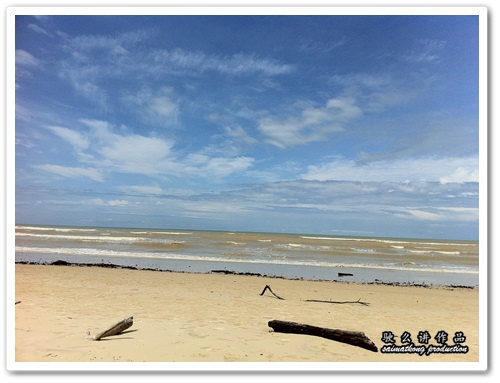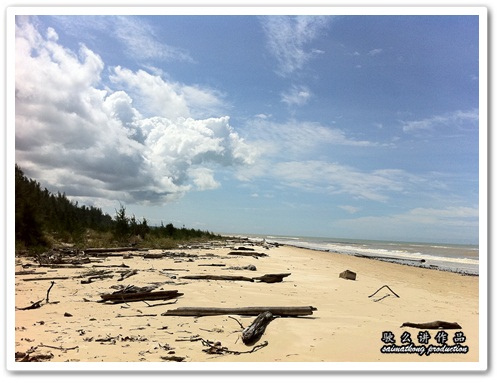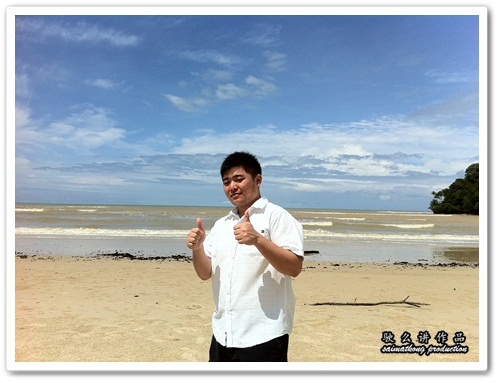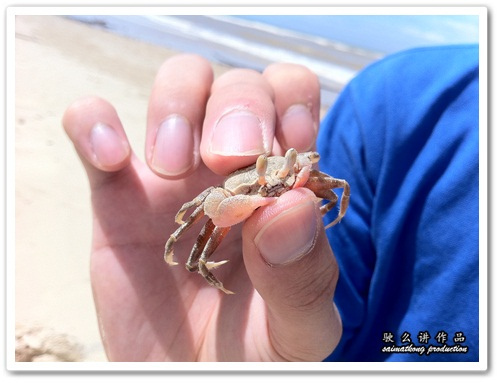 You can still see or catch little crab there! Quite fun and there's not much ppl there so if you go in a group of friends will be better rather than 2 persons than it might be quite dangerous.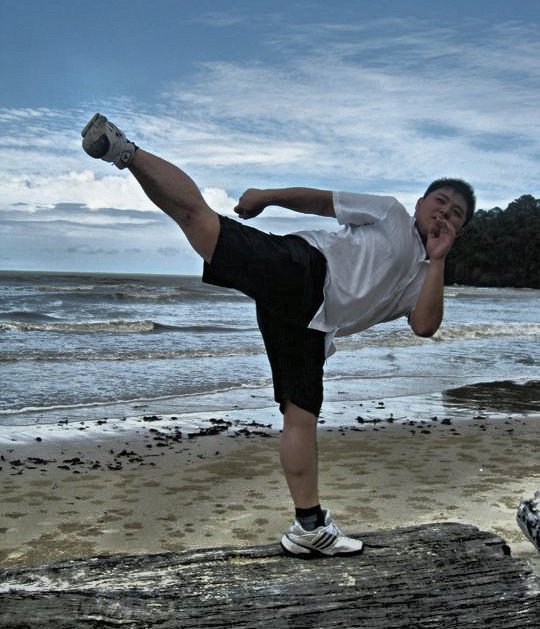 Check out I did a Side Kick there! Quite flexible right? =)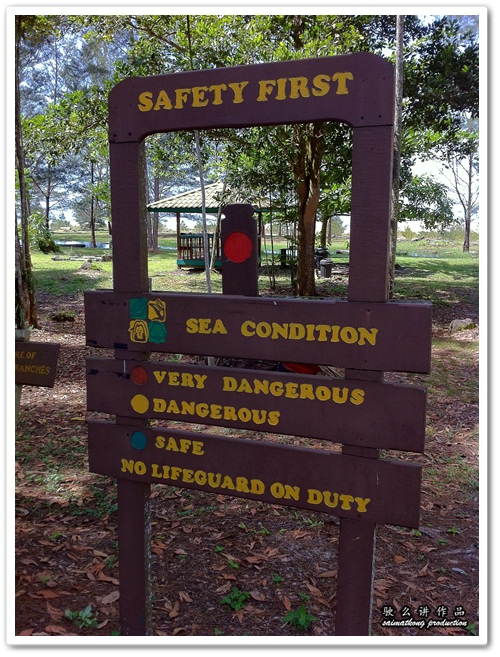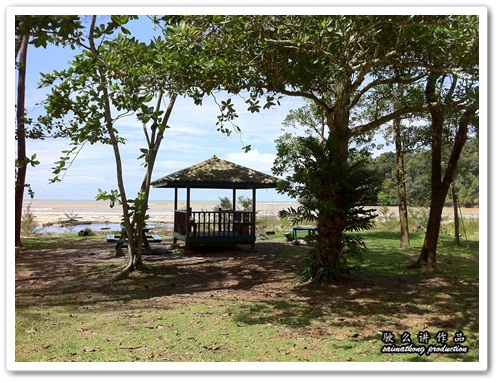 SIMILAJAU NATIONAL PARK, SARAWAK

Similajau National Park, just 45 minutes from Bintulu, provides a great weekend getaway for the people within the central region of Sarawak. It has one of the most beautiful coastal areas in Malaysia with miles of unspoiled white and golden sand and rocky beaches facing the South China Sea.

Gazetted in 1978, it covers 7,064 hectares of virgin coastal forest, starting from Sungai Likau in the south to Similajau River in the north. Spanning 30km, it is abundant in flora and fauna and offers you a wonderful experience exploring miles and miles of empty beach.

The terrestrial fauna of the park boasts 24 recorded species of mammals, such as gibbons, banded langurs and long-tailed macaques. A very noteworthy reptile found here is the Saltwater Crocodile.

The Park has also recorded 230 species of birds, which include hornbills and migratory water birds like Storms Stork. If you're lucky, you might be able to see dolphins out amongst the waves. Occasionally, green turtles come ashore to lay their eggs.

Source : Tourism Malaysia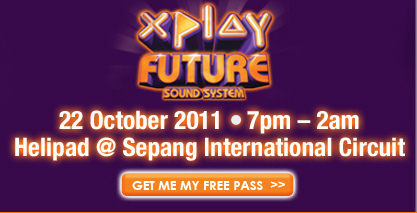 Date: 22 Oct 2011
Time: 7pm – till late
Venue: Helipad, Sepang International Circuit.
XPLAY lives up the hype and brings you XPLAY Future Sound System,. This is another XPLAY event that will be the talk of the town as it features one of the biggest name in the DJ-ing world – Paul Van Dyk. Get your FREE passes now!
Date : 8 October 2011
Time : 7pm till late night
Venue : Bed Club, Kota Kinabalu
The event will feature DJ SHY, the first on-air female mixer for America's Top 40 radio station. Top mixers MC Vibe, DJ Point and DJ Nuold will be there to rock the house too!
Best of all, entry is TOTALLY FREE! To get passes for this happening joint, all you have to do is go to http://on.fb.me/XPLAY11 & register for your FREE passes!
With XPLAY, it's sure to be X-Plosive!
Comments
comments