Malaysia : Ron95 Petrol & Diesel Price Increase 20 Cents!
The price per liter for Ron95 petrol and diesel will increase by 20 cents to RM2.10 and RM2.00 respectively effective midnight tonight (3rd September 2013) as announced by our very own Prime Minister Datuk Seri Najib Tun Razak this evening at Putrajaya.
Ron95 Petrol & Diesel Price Increase 20 Cents
The main objective of this Petrol Price Hike is to reduce the fiscal deficit thus saving RM1.1bil per year for the Government. Najib further added that despite the increase the Malaysia government will still be subsiding 63 cents for Ron95 Petrol and 80 cents for Diesel.
So hurry to your nearest petrol station and start queuing up for your last chance to pump your petrol at RM1.90 per liter. It might not save you a lot but at least it will still save you a meal! Long queues are expected at all petrol stations such as Petronas, Petron, Shell, Caltex and BHPetrol.
Say for example, your car petrol tank is 44L then your saving will be : RM0.20 * 44 Liter = RM8.80! So do your calculation and see if it's worth it to join the queue to fueled up your vehicle. Thank goodness I have the habit of pumping petrol every weekend to take advantage of the 8% credit card cash back rebate, thus I do not have to rush to the petrol station to queue for the petrol!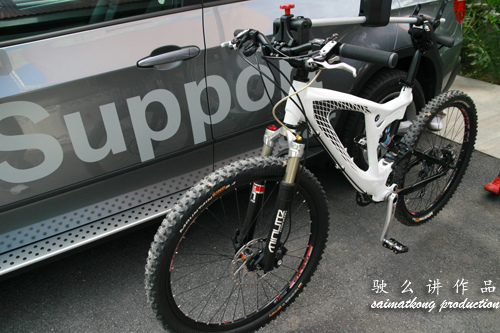 Due to the petrol price increase, I foresee less traffic tomorrow and I probably should consider riding a bicycle to work!
Updates on Petrol Hike :
1) Long queue at all petrol stations ….. jam jam jam around all the petrol stations.
2) According to my friends, some petrol station start putting up cones and don't allow people to pump petrol so that they will make more profit starting from midnight tonight when the petrol price increase?!
Ron95与柴油涨20仙

首相宣布汽油价格调整

(2013年9月2日)首相纳吉今日宣布调整汽油价格,汽油Ron 95与柴油从午夜12点开始,每公升各调涨20仙。

也是财政部长的纳吉傍晚6点在首相署召开特别记者会,宣布削减津贴的最新措施。

目前,RON95汽油每公升1令吉90仙,而柴油则是每公升1令吉80仙。

午夜调涨价格后,RON95汽油与柴油的新价格,将分别是每公升2令吉10仙与2令吉。

政府最后一次调涨RON95汽油是在2010年12月,当时政府一次过削减四个统制品的津贴,包括白糖、RON95汽油、柴油与天然气,后3者当时都是调涨5仙。

RON95只曾调涨两次

azlan纳吉的前任阿都拉在2008年6月曾宣布汽油暴涨78仙至2令吉70仙,掀起民间极度不满,被视为埋下308政治海啸的原因。

随后,政府在2010年推介较便宜的RON95汽油,并呼吁国人转打这个素质较劣的汽油。

在这以后,政府曾多次调涨RON97汽油,但RON95汽油只曾在2010年7月与12月调涨过两次。

Source : MalaysiaKini
—
Follow me on Facebook, Twitter, Instagram for more live updates!
Facebook : https://www.facebook.com/smartkong
Twitter : https://twitter.com/saimatkong
Instagram : http://instagram.com/saimatkong

Comments
comments