YES Huddle XS – Create your own WiFi Hotspot
Say HI to this YES Huddle XS 4G Mobile Hotspot device, and say YES to the superbly fast Internet speed with this small and powerful device!!!

The new YES Huddle XS is the latest WiFi Hotspot device – a portable Mifi solution which allow users to create private Wi-Fi hotspots that you can share with your electronic gadgets so that you can connect to the Internet at anytime, from anywhere.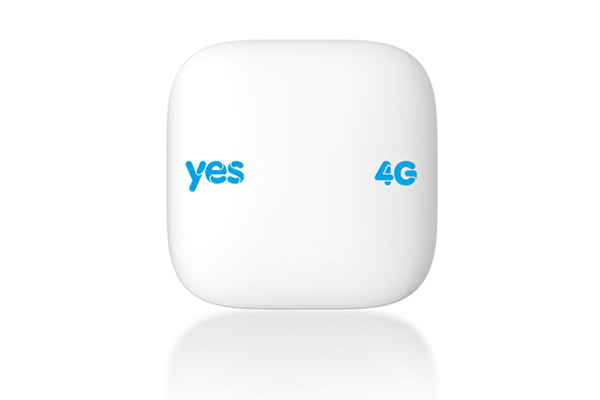 Ultra-small & Powerful, with a Lightweight Design.
The new YES Huddle XS comes in a smaller size than its predecessor, weighing only at 56g. Due to its small pocket-size and lightweight design, the Huddle XS can easily fit in your palm. For those who travels daily, just slip the Huddle XS in your pocket, bag or briefcase, and you can bring the Huddle XS to everywhere you go.
A coffee addict like me always hangout at cafes but unfortunately not all cafes provide WiFi and the Internet connection at those cafes that provides WiFi are really slow, making it hard for a gadget junkie like me to go online 🙁 However, this is no longer an issue for me with this YES Huddle XS! The best thing is, the coverage is pretty good coz Yes 4G now have 85% coverage of the population of Peninsular Malaysia.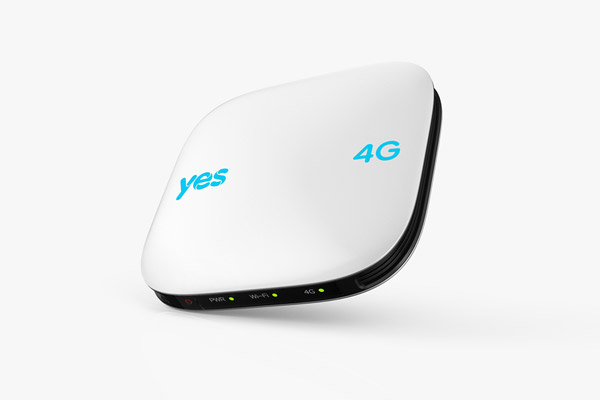 Connect up to 5 devices.
The YES Huddle XS Mobile WiFi Hotspot device allows connection sharing for up to 5 devices which makes it perfect for sharing your Internet connection with your friends and family. For me, this feature is really good as I carry two handphones and when I am outside with my iPad and lappie, I can actually connect all my devices to the Internet at the same time.
Instead of having few separate sim cards/internet plans for each of my devices, Yes offers a plan where I only need 1 which can be shared with up to 5 devices, and giving me better reliability, higher speed (up to 20Mbps) and more savings compared to all the other plans available in the market. What's more, even after you've used up all your data quota, there is no extra charges and you still can use the internet, albeit it being throttled down to 128kbps (which you still can do basic things like whatsapp, read news/articles and read people's update on FB)
There's an option for you to boost up your data quota once you've reached your data limit. Just purchase the SuperBooster from RM10 onwards, which gives you the freedom to add more data to your Super Postpaid Plan's data quota, giving you continued full speed connection whenever you've run out of quota.
Fast Wi-Fi Internet Connection at up to 20 Mbps.
The YES Huddle XS boasts a Wi-Fi connection of up to 20 Mbps (megabits per second). Yes, it's amazingly FAST! With the fast speed, you can say goodbye to the slow FREE Wi-Fi at cafes and wave a big HI to the fast Internet speed with this Huddle XS 4G Mobile Hotspot device. 3G is fast but 4G is faster…. you will be amazed with the super fast 4G speed. From faster video streaming to seamless connectivity on social media and web browsing, this Huddle XS is worth your investment!
Battery life up to 6 hours.
The YES Huddle XS boasts a battery life of up to 6 hours. With the longer battery lifespan, I do not need to worry at all especially when I am outside 🙂
Tempted to purchase this powerful YES Huddle XS 4G Mobile Hotspot device already? The Huddle XS device retails at RM480 but if you subscribe to one of the available Yes Super Postpaid Plan today, you get a FREE Huddle XS!

And there's also another piece of good news here: If you sign up between 2nd January and 31st March 2014, you could stand a chance to win any one of the 90 tablets up for grabs. Among the tablets up for grabs include Apple iPad Mini with Retina Display, Samsung Galaxy Tab 3 7.0", Lenovo Tablet A1000, and Asus Memo Pad HD 7.
To participate, follow these 3 simple steps:-
1. Log on to www.yes.my/90tabletsgiveaway
2. Answer a survey question
3. Submit and win
* Contest T&C apply
* Valid for subscribers who sign up from 2nd Jan – 31st March 2014 only.
Comments
comments