Samsung Galaxy S4 now with LTE : Hands-on Review
With the recent launch of Samsung Galaxy S4, Samsung is all set for global smartphone domination. At a first glance, Samsung Galaxy S4 look almost identical to its bestselling predecessor, the Samsung Galaxy S III. Is the Galaxy S4 a bigger and better version? Read my reviews to find out!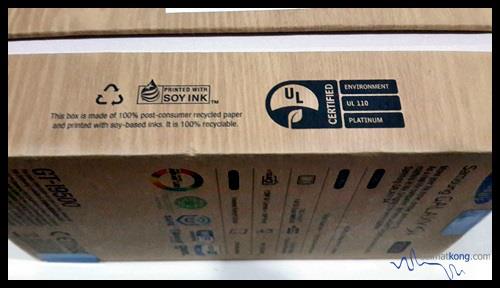 The packaging for Samsung Galaxy S4 look very unique with it's wooden grain design. The box is eco-friendly with the usage of 100% recycled paper and soy-based ink for printing. You'll get your typical user manual (English, Mandarin version), USB cable, headphone with buds and power adapter in the box.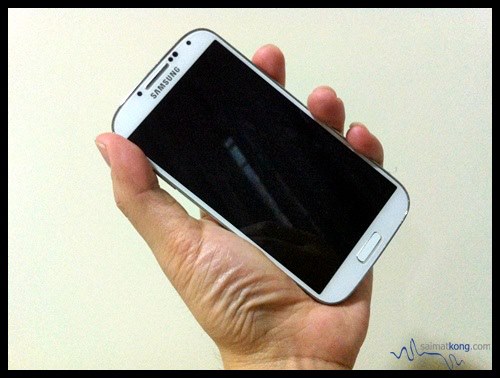 The Samsung Galaxy S4 comes in at 136.6 x 69.8 x 7.9mm (5.38 x 2.75 x 0.31 inches) and weighs 130g. It's thin, light and compact thanks to the usage of the polycarbonate plastic back cover.
The Samsung Galaxy S4 is available in two colours – white frost and black mist.
The screen of the Samsung Galaxy S4 has been increased to a 5-inch Super AMOLED display that features a graphics resolution of Full HD 1920 x 1080 and a pixel density of 441ppi. The Samsung Galaxy S4 runs on standard Android 4.2.2 Jelly Bean and has a quad-core processor. It's faster processing speeds are ideal for gaming.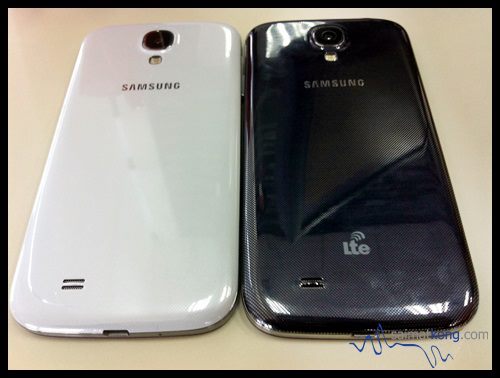 The good news is Samsung Galaxy S4 now comes with 4G LTE support! It's the 1.9GHz Quad-Core version (i9505) which supports our local LTE bands!
The Galaxy S4 4G LTE version costs RM300 more than the non-LTE model (RM2,199). The difference lies on the processor, LTE support as well as storage capacity which is doubled from 16GB to 32GB. The Samsung Galaxy S4 non-LTE version (GTi9500) that is powered by Exynos 5 1.6GHz/1.2GHz Octa-Core and the Samsung Galaxy S4 LTE version (GTi9505) that runs on Qualcomm 1.9GHz Quad-Core processor.
You have to check out the amazing new features in the Samsung Galaxy S4! All these cool and amazing new features in Samsung Galaxy S4 would make other smartphone users envious.
One of the Galaxy S4's highlight feature, however, is its camera. While the 2-megapixel front-facing camera is expectedly mediocre, the rear-facing 13-megapixel camera is by far the best of any android smartphone I've used. It produces detailed images with fantastic color balance. Try it to believe it!
Samsung has added the following new camera options to the Galaxy S4:-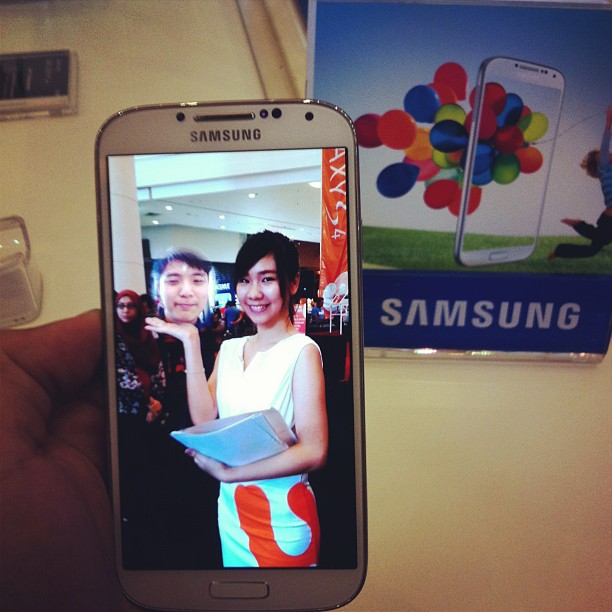 Dual-Shot: you take a picture with both front and rear cameras simultaneously and overlay one on the other, so you will appear in the picture as well. Cool isn't it?
Best Face: takes five frames and allows users to find and choose those with the best expressions for a perfect photo.
Best Photo: allows users to capture several images instantaneously and pick the best.
Sound & Shot: allows you to record a few seconds of audio with a photo.
Eraser Mode: detects moving objects in your photo and automatically removes them.
Drama Shot: takes multiple photos of any moving subject and automatically recombined into a single photo.
Animated Photo: this is a cool option especially if you're a fan of GIF images. You can animate a specific part of the photo and then play it back in a loop.
With the Best Photo and Best Face option, no photos will be ruined by blinking eyes anymore!
Some of the new and cool features which Samsung has added to the Galaxy S4 to WOW its users:-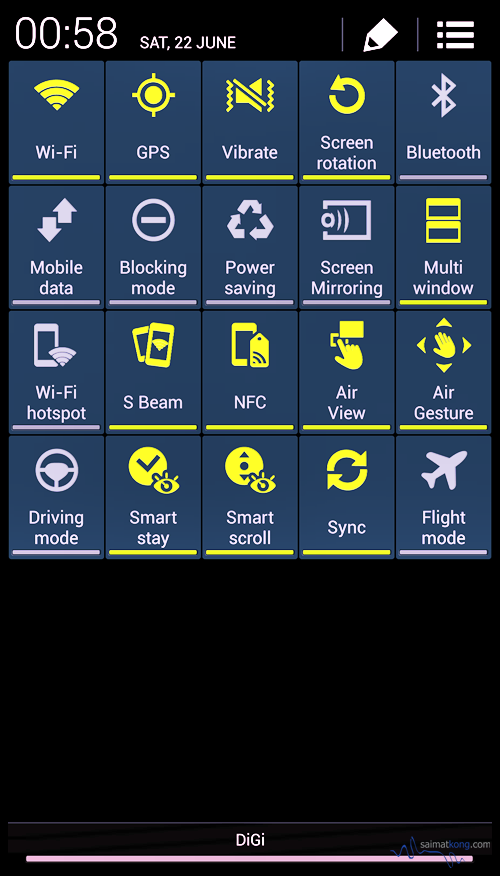 Smart Stay
Smart Stay isn't a new feature for the Galaxy S4, but it's a better implementation than we saw on the Galaxy S3.
Smart Stay is another of Samsung's eye-tracking technologies, one that can tell when you're looking at the screen and won't dim or put it into sleep mode as a result.
Smart Scroll
For all the brilliance of Smart Stay, the world's eyes are on Smart Scroll. This is another innovative feature introduced by Samsung.
Smart Scroll is really cool! You can hold the phone steady and tilt your head up and down to to scroll through the pages that you are reading.

Video : Cool features of Smart Scroll & Smart Pause!
Air View
One of the new features of the Samsung Galaxy S4 is Air View. This feature in Galaxy S4 only needs a finger, which you hover over certain items to see inside without opening, not like Galaxy Note II that you need a S Pen for the Air View.
Samsung has imbued a number of applications with this functionality, but in truth only a few really need it. For instance, being able to see which speed dials are assigned to which number is really useful, as otherwise you'd just have to press and find out.
Air Gestures
It's designed to let you simply wipe your hand over the front of the phone without touching it and means you can skip tracks, move between photos and answer calls without touching the phone.
This feature is very good when you're in a hands free situation, such as the car or your hands are dirty, where a simple wipe to answer is really cool.
Group Play
Group Play allows you to listen to the same song, play a game together and look at the same photos while you're on the same Wi-Fi network.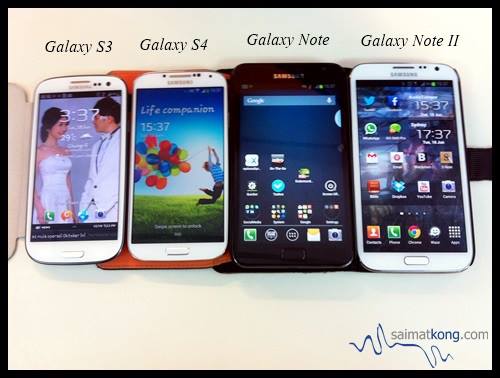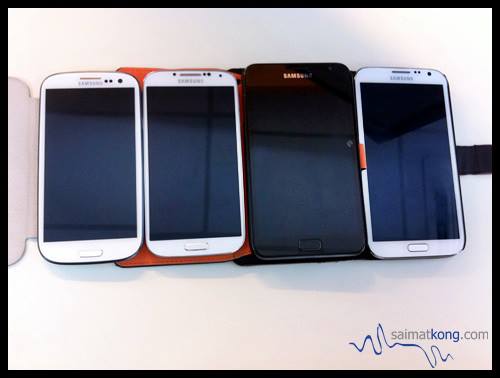 Check out the comparison between Samsung Galaxy S III, Samsung Galaxy S4, Samsung Galaxy Note and Samsung Note II. It's the Samsung Galaxy Family! The Samsung Galaxy S4 stands out with it's features and also just the right size!
The Galaxy S4 comes with these cool pre-installed apps:-
-S Health is a lifestyle app that tracks your steps, calories, sleep and diet.
-S Voice is Samsung's Siri-style voice assistant.
-S Translator allows you to translate text or voice.
-S Memo provides hand-drawn notes.
-Multi-View provides the capacity to run multiple applications simultaneously.
-WatchOn offers quick and easy control over your whole home theater setup (TV, DVD player or amp) via the built-in infrared blaster on top of the phone. How convenient it is to switch to WatchOn to change the TV channel right? Moreover, if you own one of Samsung's 2013 Smart TVs you can also stream content from your TV to your Galaxy S4 over a Wi-Fi network.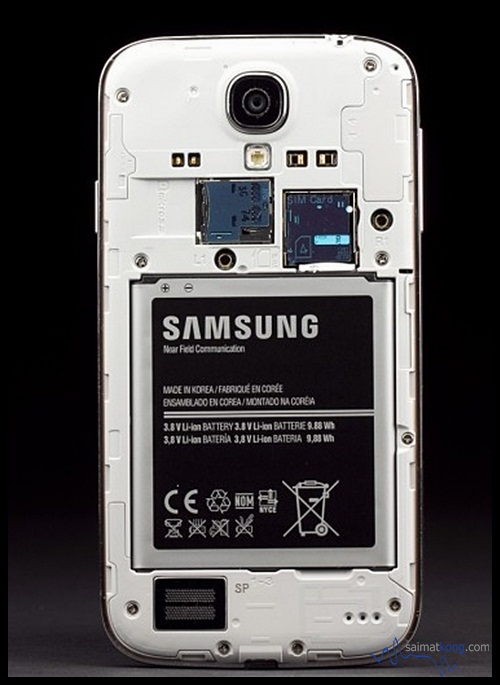 It also piles on expandable storage space and a removable 2600mAh battery. I am quite impressed with the battery life span. I start my day at 7am, checking my personal and work email accounts all day long, checked social networks, watched occasional videos and still, at the end of the day around 11pm when I hit the bed, there's still about 40% of the battery left.
All in all Samsung Galaxy S4 is an impressive phone with loads of tech and apps to explore. This Samsung Galaxy S4 should be your choice if you want to buy a high-end Android phone! Go grab one Samsung Galaxy S4 with LTE support now!
—
Follow me on Facebook, Twitter, Instagram for more live updates!
Facebook : https://www.facebook.com/smartkong
Twitter : https://twitter.com/saimatkong
Instagram : http://instagram.com/saimatkong
Comments
comments