My wallet is bulging full coz I have many loyalty cards from supermarkets, fashion brands, petrol station, kids toys and other retailer. Why have so many loyalty cards? Reasons are coz you can earn and accumulate points to redeem cash vouchers or stuffs and sometimes they even have special in-store promotions for cardholders only 🙂 Hence, now you know why I love loyalty cards. Haha. And one of my top favorite cards is Mesra Card coz they offer really attractive rewards for its members. If you don't already know, PETRONAS Mesra card is a Loyalty programme by PETRONAS offering users with attractive discounts and promotions 🙂 Better yet, it's FREE!
I was invited to Petronas #MesraRewards movie night @ TGV, One Utama event with the Mesra Card top members. All lucky Mesra Card top members were treated with a FREE dinner and movie screening of PAN =D So nice kan?
Also present at the event was the Chief Executive Office of Petronas Dagangan Berhad, Ibrahimnudin Yunus. He spent some time chatting with all the invited bloggers before the movie 🙂 You can also follow him on Twitter @ibrahimnuddin!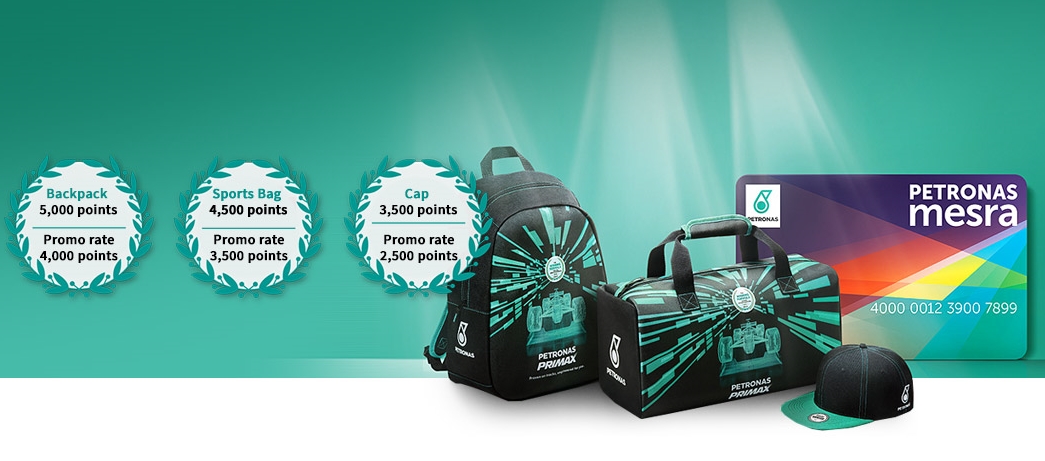 One of the ongoing #MesraRewards promotions is the limited edition "Champion Merchandise"! Good news is that you can actually redeem the Champion Merchandise at promo rates until 15 November 2015, after which the regular rates will apply until 31 December 2015. For more info, you can visit the website at www.bit.ly/MesraRedemption.
Redemption Items Rates
Team Backpack: 5,000 points, Promo rate: 4,000 points
Team Sports Bag: 4,500 points, Promo rate: 3,500 points
Team Cap: 3,500 points, Promo rate: 2,500 points
*Redemption is based on a first come, first served basis while stocks last. Terms and conditions apply.
Not sure if you have enough Mesra points to redeem? Here are the 4 ways to check your Mesra points balance:
1. From your purchase receipts
2. At the Kedai Mesra counter
3. Check online at www.bit.ly/MesraRewards
4. Call the hotline number 1-300-22-8888
You can also watch this YouTube video that summarise all the points above: https://youtu.be/eUkHFRJ0KSo.
It's rewarding to be a Mesra card member! ‪So, what are you waiting for? Sign up as a Mesra Card member at your nearest Petronas station to enjoy the rewards and benefits. #‎MesraRewards‬
For more info on how to become a Mesra card member, visit www.bit.ly/MesraRewards. Sign up today at your nearest Petronas Station! #MesraRewards
Comments
comments