In conjunction with the Chinese New Year celebration, Petronas' popular #PETRONASCoffeeBreak is back for the 17th consecutive year. Thanks to @PETRONASBrands and @nuffnangmy, I was recently invited to the launch of PETRONAS Coffee Break campaign at Ciao Ristorante.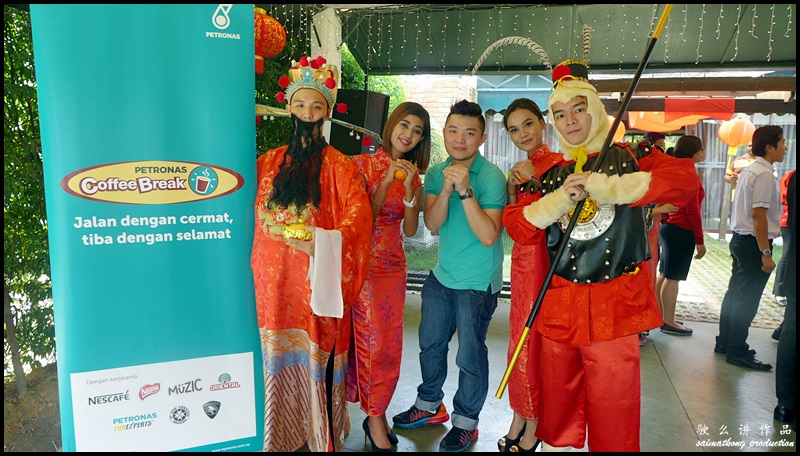 The PETRONAS Coffee Break is a very meaningful campaign held twice yearly during Chinese New Year and Hari Raya Aidilfitri to promote road safety and educate road users on the importance of staying alert on the road. The Coffee Break campaign will be held at 142 selected PETRONAS Stations nationwide (including Sabah & Sarawak) for four days on 6, 7, 13 and 14 February 2016.
PETRONAS partnered with PETRONAS LubeXperts and Proton Holdings to provide safety checks for vehicles at selected PETRONAS LubeXperts outlets and PETRONAS Stations nationwide to ensure they are in tip-top condition.
Aside from that, PETRONAS also contributed RM20,000 worth of fuel to St John Ambulance of Malaysia (SJAM), which provided emergency response services along the major highways throughout the festive season, as well as holding basic first aid demonstrations at selected PETRONAS stations on January 30 and 31.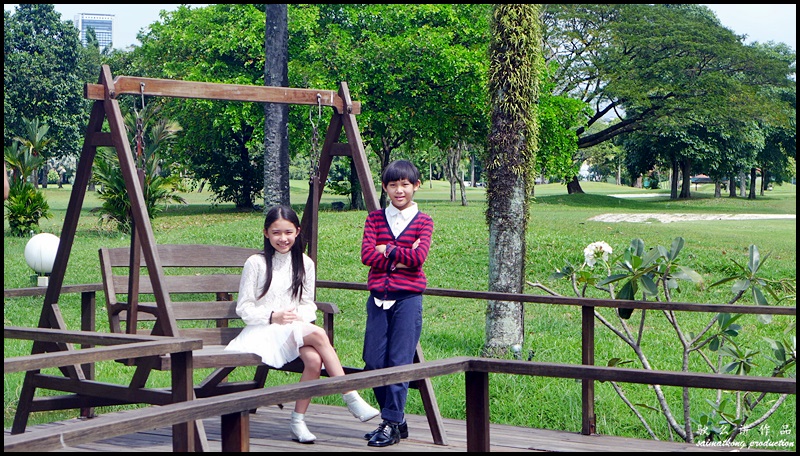 #PETRONAS Chinese New Year 2016: Rubber Boy
We got to watch the preview of PETRONAS CNY 2016 webfilm; "Rubber Boy". I always find Petronas' films very touching and meaningful The 'Rubber Boy' film is about a boy who finds out how blessed he is when he walked a mile in his mother's shoes. This touching film reminds us to count the blessings we have rather than the fortunes we don't.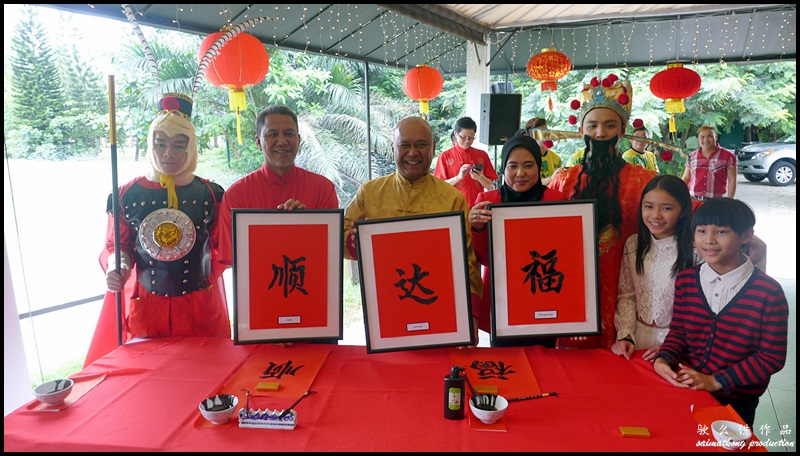 Special Calligraphy gimmick by En M Ibrahimnuddin M Yunus, PETRONAS Dagangan MD/CEO, En Shaharuddin M Sidek, Head of Retail Business, and Pn Liza Abdul Rahman, Senior General Manager of Group Strategic Communications. The message drawn means 'Safe Journey' and 'Good Fortune' 顺。达。福。 #PETRONASCoffeeBreak @petronasbrands #petronasmy @nuffnangmy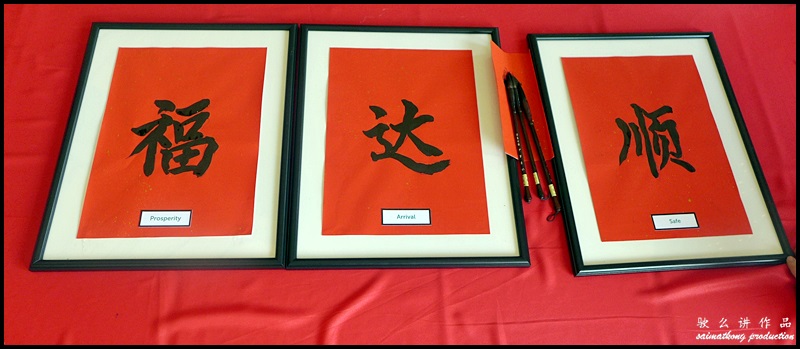 May all of us enjoy good fortune in the Year of Fire Monkey!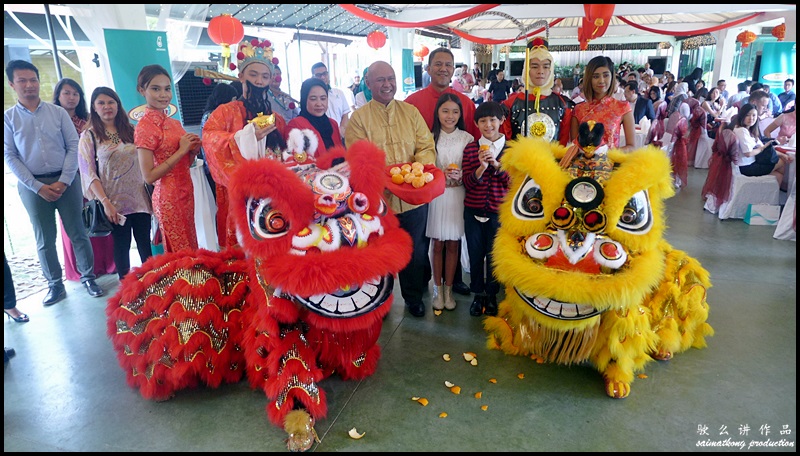 Lion Dance is a "must" during Chinese New Year coz lion is an auspicious animal and it'll bring us good luck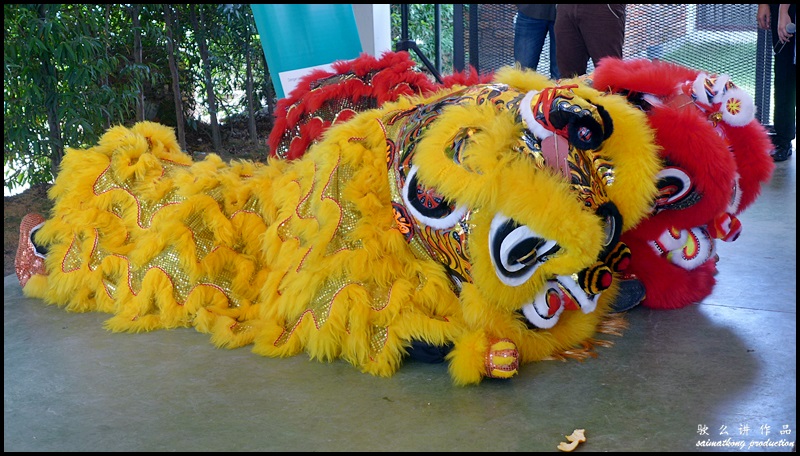 The red & yellow prosperity lions. Very 'ong'!!!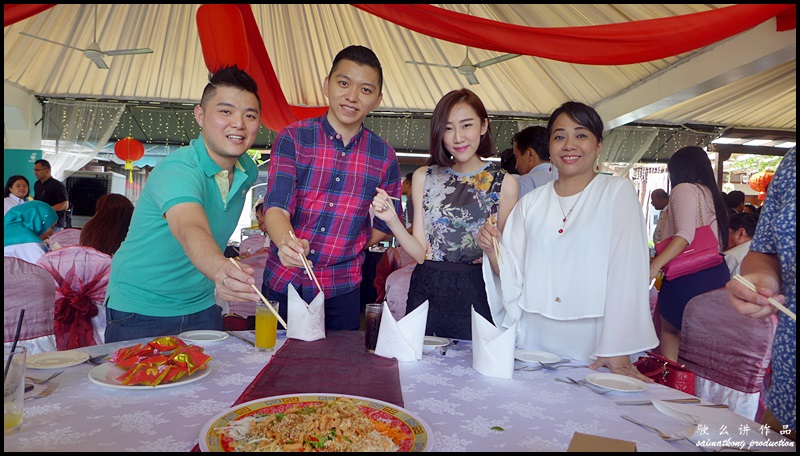 With bloggers @tianchad, @daphnecharice & @redmummydotcom during the Lou Sang session.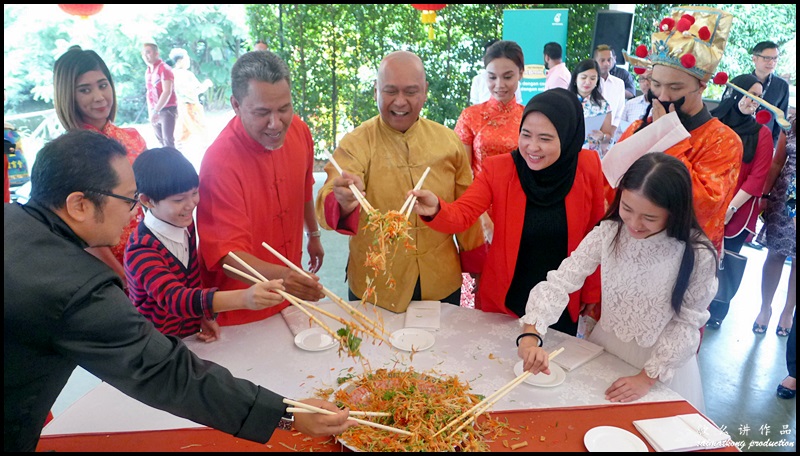 Lou Sang (捞生) or also known as Prosperity Toss is usually the first dish served during CNY. The higher you toss, the higher your growth in "fortune".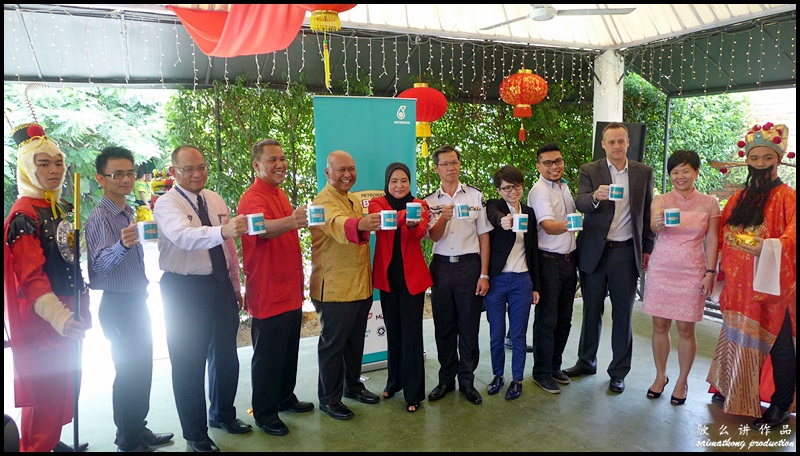 Photo session with PETRONAS Dagangan Berhad's partners. Remember to stop by any PETRONAS stations during the festive period to take a break and enjoy a cup of hot Nescafé coffee a selection of snacks from Munchy's, Nestle & Oriental Food Marketing for FREE! Yes, it's FREE
Also, don't forget to follow Petronas' social media accounts – Twitter: @PETRONASBrands , Facebook: PETRONASBrands and Petronas' MD & CEO: @ibrahimnuddin if you'd like to know more about him!
Comments
comments