All parents want their children to grow up happy and healthy. And parents tend to do everything they can to keep their child from becoming ill as it's exhausting and awful when children falls sick. As a parent myself, I find it very miserable to watch Aiden who is usually happy and energetic turns tired and lethargic, lost his appetite and would rather sleep than play.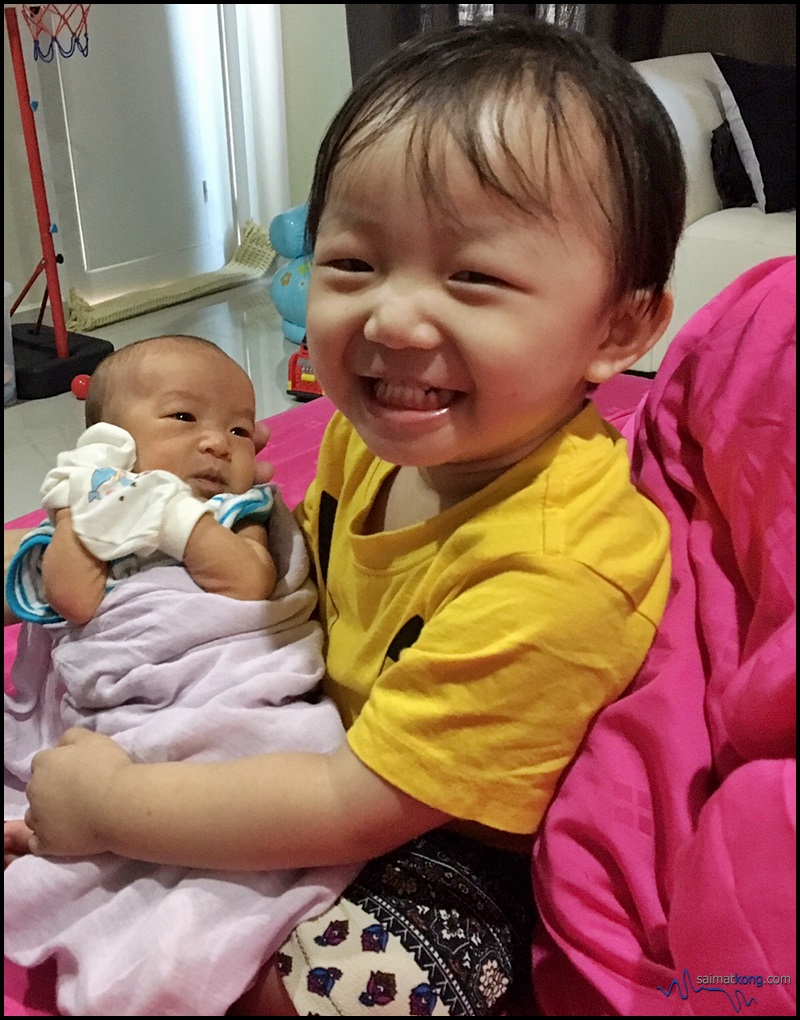 Generally a child's immune systems are not fully developed at birth and their immunity grows and strengthens with time. Hence, babies' immune systems are more easily affected as they are growing up and gaining strength. Some of the common health issues in babies include Phlegm (coughing & phlegm), Heat (rise in body temperature & fever), Fright (crying at night) and Wind (bloated stomach & spitting up milk).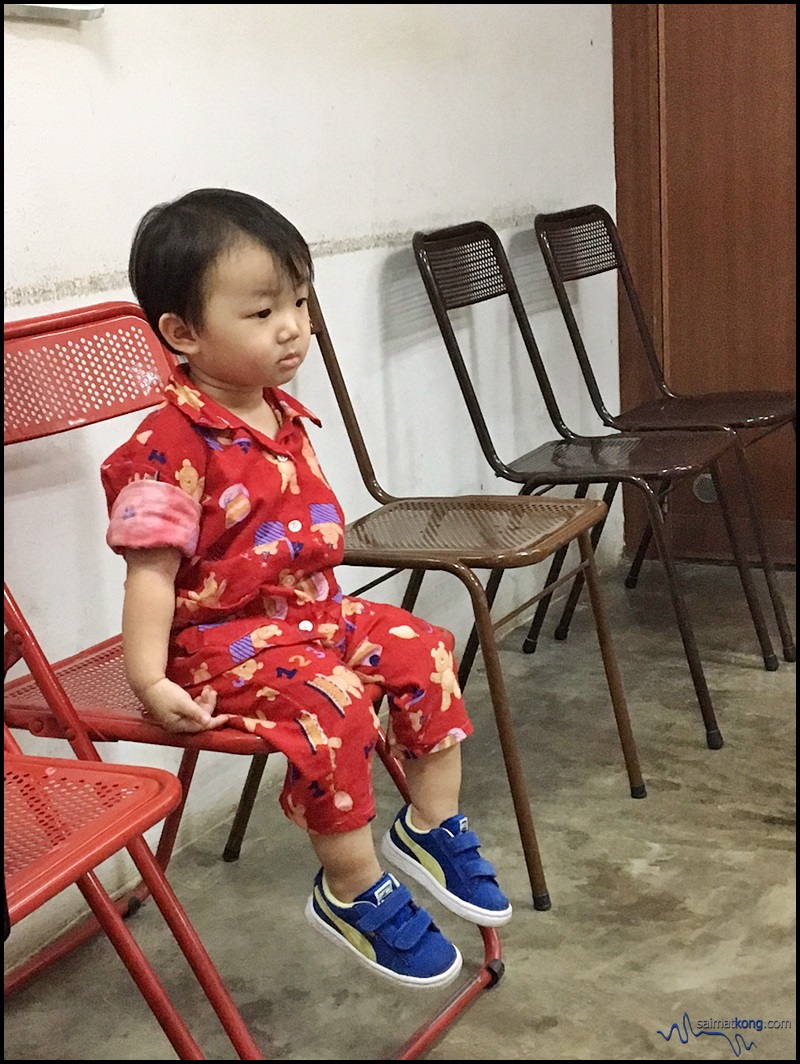 This photo was taken when Aiden was down with cough and cold. He was not his usual active and happy self coz usually he will be running around and I'll be shouting his name and chase after him. He also suffers from loss of appetite, cranky and tend to wake up crying at night. We had sleepless nights force-feeding medication, monitoring his progress and changing his clothes. And that's how we got to know of Eu Yan Sang's Bo Ying Compound, a special formula using traditional ingredients to relieve mild symptoms such as bloated stomach, milk spitting, vomiting, mild heatiness, mild diarrhea, mild cough, phlegm, mild cold, nasal discharge and mild constipation.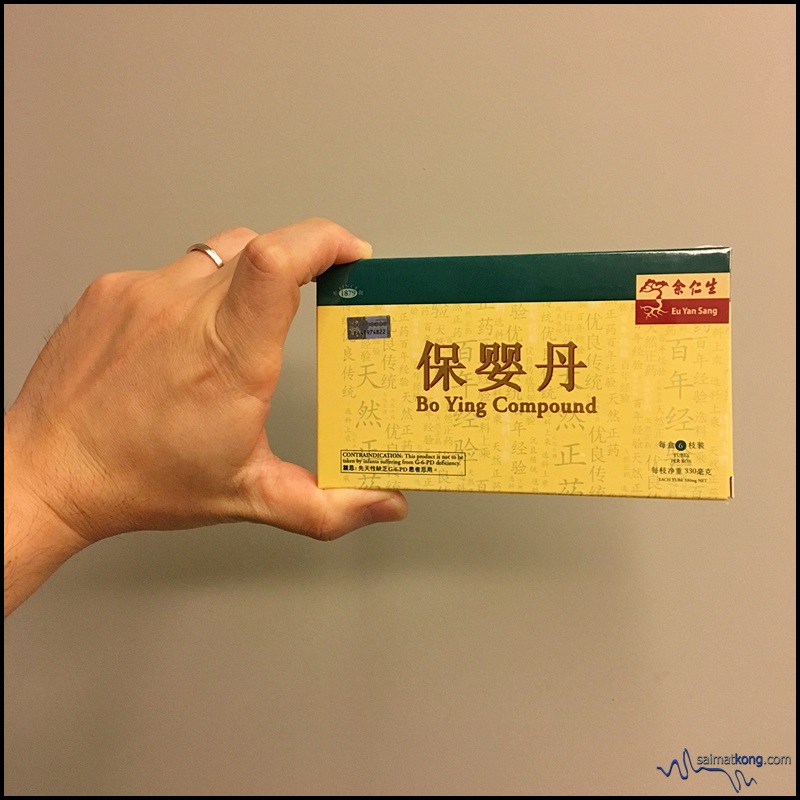 If you don't already know, Eu Yan Sang's Bo Ying Compound is a traditional remedy proven by Beijing University of Chinese Medicine for its effectiveness in curing paediatric illnesses and maintaining our children's health. This traditional Bo Ying Compound are manufactured in Eu Yan Sang's GMP certified factory to authenticate quality and safety. Also, these 100% natural formulas are free of synthetic ingredients and are tested against heavy metals and chemicals.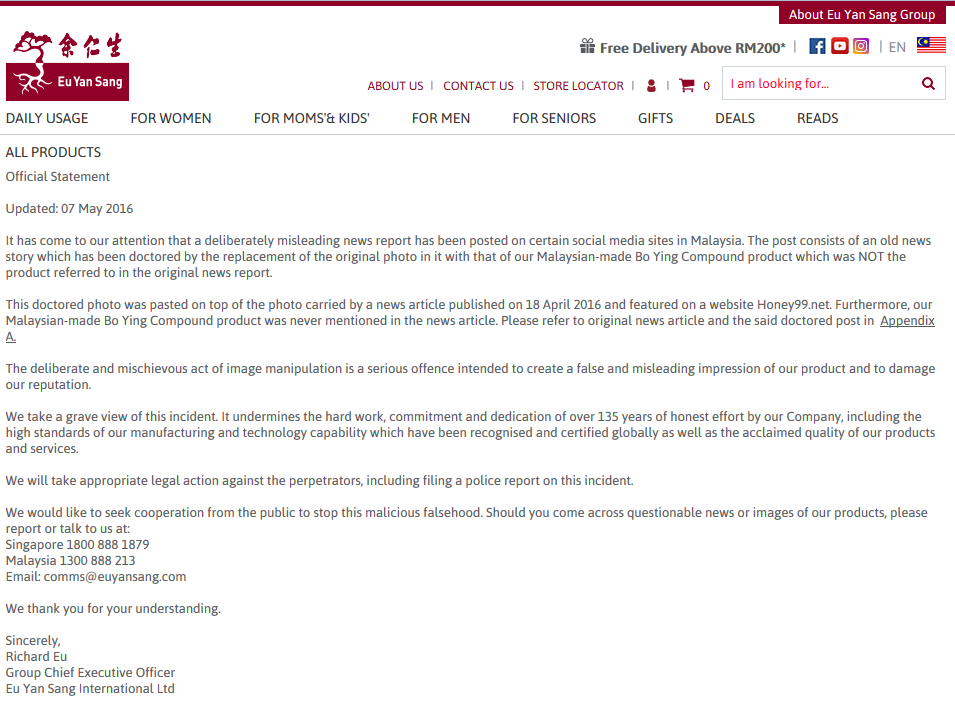 Video showing production & QC Control of the traditional Bo Ying Compound
After reading and knowing that the Bo Ying Compound has passed through quality and safety control, I have a peace of mind that it is safe for consumption 🙂 Afterall, Eu Yan Sang is a well-known brand that has been in the market for 137 years.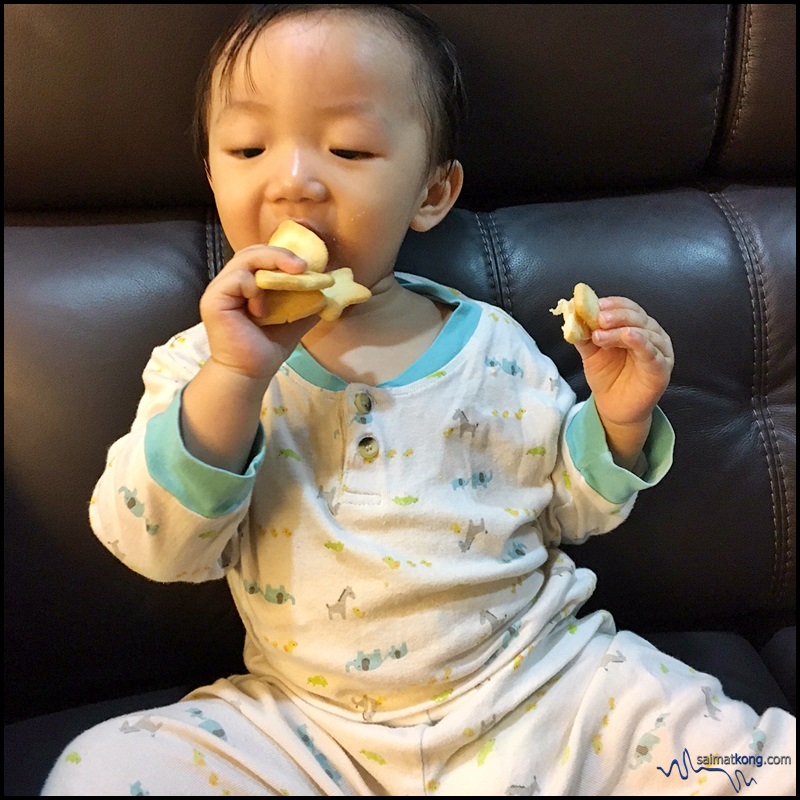 After letting Aiden take Eu Yan Sang Bo Ying compound for two days, I noticed that his cough and flu has significantly improved. He also slowly regains his appetite and started to eat again as previously he totally refuse all solids and only drink milk.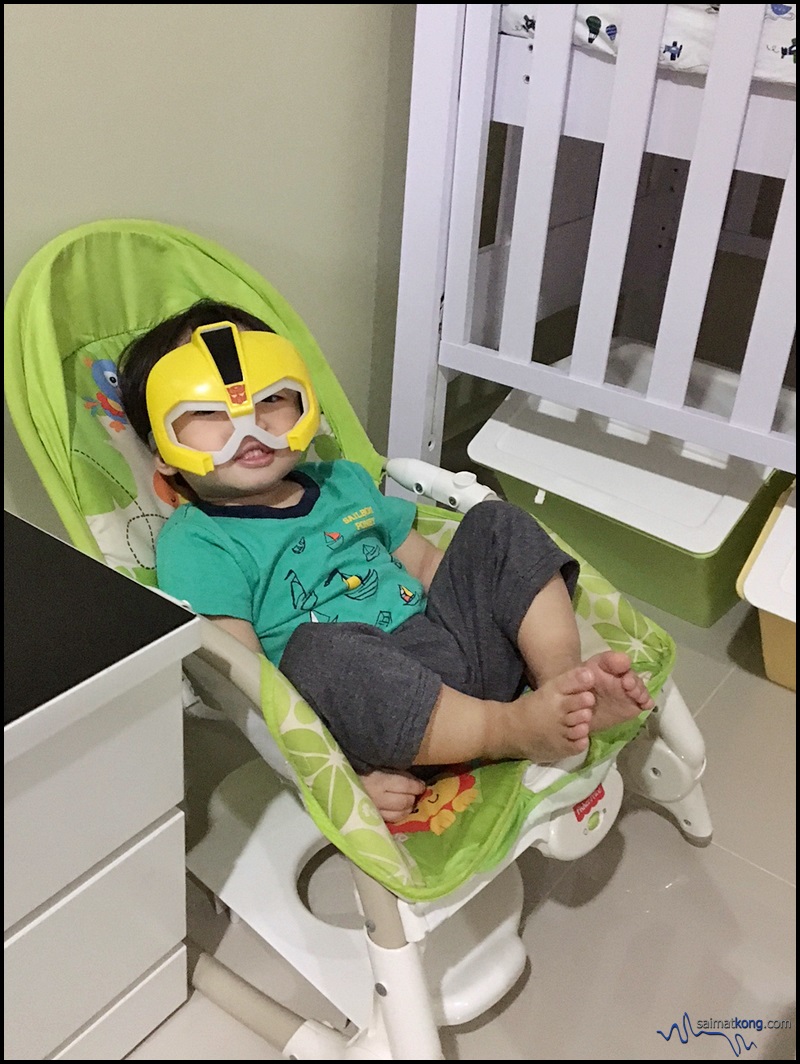 This is Aiden after he has fully recovered from his cough and flu. He's now back to his active and happy self 🙂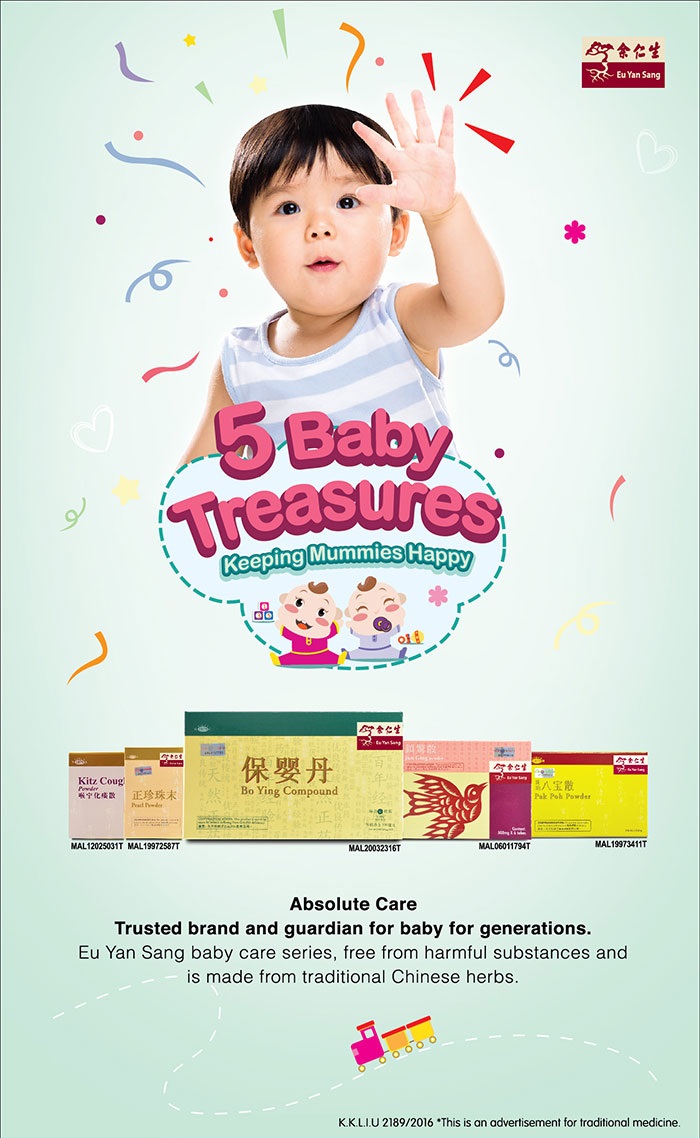 By the way, Eu Yan Sang offers 5 Baby Treasures consisting of Bo Ying Compound, Pearl Powder, Pak Poh Powder, Jun Ging Powder and Kitz Cough Powder. I personally think it's very good and it's a must-have for parents.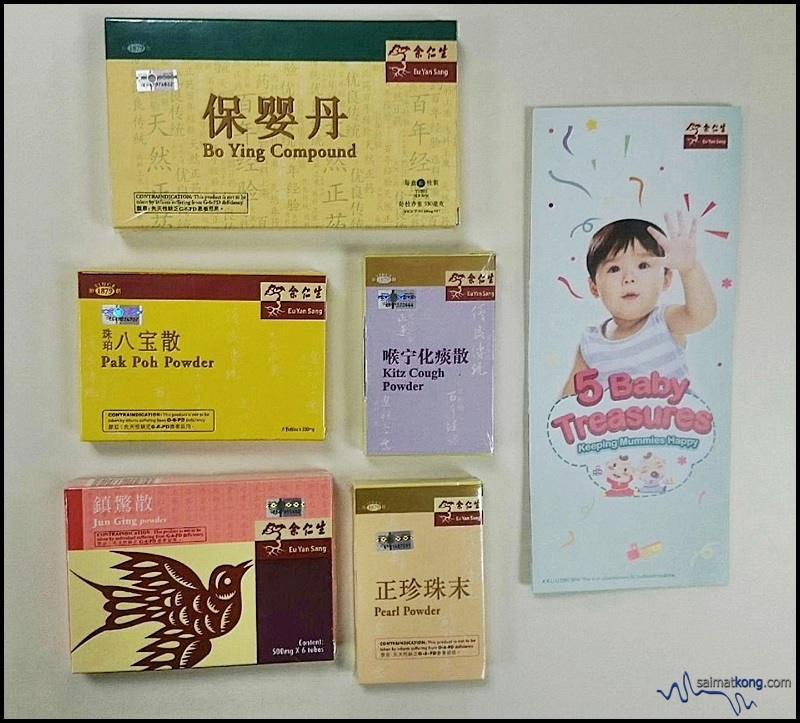 The 5 Baby Treasures can relieve symptoms such as mild discomfort, heatiness, noticeable fevers, night cries & colds and coughs & phlegm.
Below are the 5 Baby Treasures and its uses:-
Bo Ying Compound : Traditionally used to relieve mild symptoms such as milk spitting & vomiting, mild heatiness, mild cough & flu and crying at night.
Pearl Powder : Traditionally used for relieving excess heat. It helps with mild symptoms associated with heatiness.
Pak Poh Powder : Traditionally used when the fever signs are getting more obvious. It soothes uncomfortable conditions such thick mucus, blocked nose, cough, phlegm and fever caused by teething.
Jun Ging Powder : Used to calm nerves, in addition to relieving mild diarrhea, mild cold and phlegm.
Kitz Cough Powder : All-in-one kit primarily for cough and phlegm.
With the Eu Yan Sang 5 Baby Treasures, parents can have a peace of mind as their children are protected from illnesses. When babies are healthy, we as parents are happy. In short, healthy babies = happy parents!
—
You can subscribe to
my blog, follow me on Facebook, follow Instagram, follow Twitter and Youtube for more updates!
—
Comments
comments